Enterprise spirit: advance with the times, create new heights forever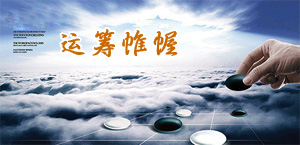 Dedicated and entrepreneurship spirit: entrepreneurship innovation is the motive power of company development. Be diligent and pragmatic, be good at learning, love work, innovate continuously, research various new products needed by the society, explore potential customers, guide customers to purchase, enhance additional values, develop new thoughts, and promote the company to develop continuously.

Observation spirit: observing laws and disciplines is working principle of all staffs in the company. Abide by the company's laws and regulations, not violate laws and disciplines, and promote the company to specify management.

Progressive spirit: observing laws and disciplines is an outstanding performance for staffs to be in charge of the company, them, and work. They shall dare to perform them, to absorb advanced experiences and technologies of the outside world, to offer their own opinions and suggestions for company development, and to struggle for behaviors damaging interests.

Diligent and thrifty spirit: being diligent and thrifty is the company's base. Cherish every penny of the company, not be extravagant.

Quality-first spirit: quality is the company's development base. Control product quality strictly, strengthen detection and management of production procedures, implement standardization of product quality, create brand with quality, and intensify brand with services.

Talent concept: people first, pay equal stress on integrity and ability, morality-oriented, solidarity and cooperation, mutual development, and create the future jointly

Management tenet: start at customer demands, and achieve customer satisfaction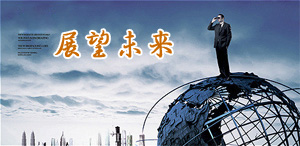 Tenet:

In accordance with the strategic target of "user-centered, quality for life, and service for development", with market development as the leading, technical innovation as tool, and scientific management as base, the company integrates enterprise resources and comprehensively promotes and implements enterprise's great-leap-forward development strategy. The company wants to build "automation instruments" with internationally advanced level.

Policy:

Create successes with science, technology, and service; conduct deep consideration, make a prompt decision, consider from large aspects, but do things from fine aspects

Target

Create first-rate management system, staff team, brand, scientific and technological base, customer service, economic benefits, work environment, and development speed

Quality policy: high-quality products, creditable services, continuous improvement, and perfect pursuit

Team: build good team relationship inside the company and establish favorable relationship between suppliers and demanders

Integrity: treat integrity as the precondition for customer communication and cooperate well on the basis of mutual trust

Commitment: design the best solution for customer demands and provide lifelong services for products

Interaction: Automation Instrument Co., Ltd offers products, customers provides feedback information, and customers can gain more superior products with further improvement of the company

Work attitude:

Simple and harmonious interpersonal relationship, loyal and grateful golden rule

Cooperative team spirit, competitive and progressive life attitude