Liaoyang Automation Instrument Group Co., Ltd is the parent company of Liaoyang Automation Instrument Group ("Liaoyang Instrument Group" for short). The company is located in the middle part of Liaotung Peninsula. The company was established in 1958, which is a member of Flow Meter and Level Instrument Specialized Committee of China Instruments Manufacturers Association. It possesses abundant industrial base and material base, which is a comprehensive industrial corporation combining scientific research, production, self development, system design, complete engineering, and foreign agent as a whole. Liaoyang Instrument Group has five subsidies, namely Sino-Japanese Joint Venture Liaoyang Kelin Instrument Co., Ltd, Sino-Japanese Joint Venture Dalian Sanxie Instrument and Meter Co., Ltd, Liaoyang Kelin Material Trade Co., Ltd, Dalian Sanxie Minghe Instrument Co., Ltd, and Liaoyang Automation Instrument Group Real Estate Development Co., Ltd.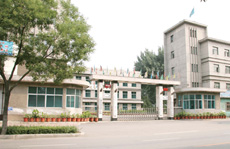 The company has abundant technical strength, including such departments as Research Institution, Production Department, Market Department, Whole Set Engineering Department, Computer System Engineering Department, and Plate Cabinet Coordination Branch. It has accumulated many scientific and technological talents and management talents. The flow instrument inspection method with air in place of other gases researched and developed by the company has won the second prize of Scientific and Technological Achievement in Liaoning Province, which has filled the gap in China. The company possesses advanced detecting instruments and metrological verification devices, and Provincial Gas Flow Instrument Verification Station is set in our company, serving the whole province.

The company insists in the policy of independent research and development, foreign introduction, and cooperation with universities and colleges. Several products researched and developed in recent years have been listed into national "Torch Plan" project, including impulse solid flow meters, intelligent power-driven float liquid level transmitters, magnetostriction liquid level transmitters, radio frequency admittance level transmitters, V taper pipe flow meter, high-temperature liquid meters, high-pressure liquid meters, and coal mine safety pre-warning control system, which have been conferred with "National New Product" award by State Scientific and Technological Commission, Labor Department, Intelligent Group of the State Council, and General Administration of Quality Supervision. Products researched and developed by it has passed "Measuring Instrument Prototype Test" of new products of Liaoning instruments, which have achieved the level of products of the same kind through testing and won Special Equipments Manufacture License of the People's Republic of China.

In particular, successful application of impulse solid flow meter in electrolytic aluminum industry has solved difficulties of electrolytic aluminum de-dusting purification system metering, which has been the first in China. Development and production of high-pressure liquid meter has changed the situation that high-temperature and high-pressure liquid meters shall be imported. Therefore, application of hydro-cracking devices in oil refining industry is convenient.

With scientific and technological progress, the company has developed rapidly. The registered capital has reached up to RMB 28 million Yuan. Sales amount increased by 50% every year. Products have been exported to Eastern Europe, Commonwealth of Independent States, and African Country. 56.2% of staffs have junior college degree and above, and two staffs enjoy lifelong scientific and technological allowances.

Our company is one of assigned suppliers of China National Petroleum Corporation and China Petroleum & Chemical Corporation, which has been awarded as AAA Credit Enterprise in Liaoning for many times. In addition, the company has passed ISO9001 Quality Management System Certification.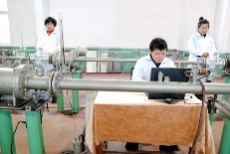 In accordance with the company's marketing deployment, the company determines potential development objects, builds and perfects users' archival data, and develops marketing work with a definite object through detailed market survey and analysis. The company completes market survey, formulates effective services for domestic customers, and serves customers to the largest extent. We have built sales relationship with many branches of China National Petroleum Corporation and China Petroleum & Chemical Corporation and won their approval to our products.

We will provide high-quality services for new and old customers from different angles, with "high-quality products and first-rate services".